With the recent release of the Pac-12 Conference's schedule for the upcoming 2017-2018 season, let's take a look at some of the more exciting matchups.
1. Oregon @ Arizona (Week of Jan. 10)
Possibly the most anticipated game of the Pac-12 season, Oregon and Arizona ended last year as the conference's co-champions. Needless to say, this game is a must win in the eyes of both teams; beyond the contest, each roster has something to prove. Arizona may be looking like the stronger team as the season approaches, but undoubtedly both squads return this year with depth, talent, and an itch to show who deserved the crown of the Pac-12 more last year.
2. USC @ UCLA (Week of Jan. 31)
The classic Golden State matchup, USC v. UCLA never disappoints. USC may be looking forward to the matchup more so this year, now that Lonzo Ball's dominance has moved just a short way down the road to the Los Angeles Lakers. However, with UCLA's return of Aaron Holiday and Thomas Welsh, the Trojans will be no easy challenge to overcome. Bleacher Report preseason rankings finds USC at number ten, thanks to the return of Bennie Boatwright, Chimezie Metu, and Shaquan Aaron. If USC has plans of joining the conference's elite this season, beating rival UCLA is a good place to start.
3. UCLA @ Arizona, USC @ Arizona State (Week of Feb. 7)
The combination of four powerhouse Pac-12 teams, not just two, highlights this week as one of the most anticipated of the season. While we know the talent that USC, UCLA, and Arizona will be returning is bound to be strong this season, ASU's squad cannot be overlooked, and will certainly pose a threat to the Trojans, as USC heads to ASU's home court. With one of the highest scoring backcourts in the Pac-12, the Sun Devils will utilize the ability of their combination of guards to score from the outside, as well as pester the Trojans with under the rim talent.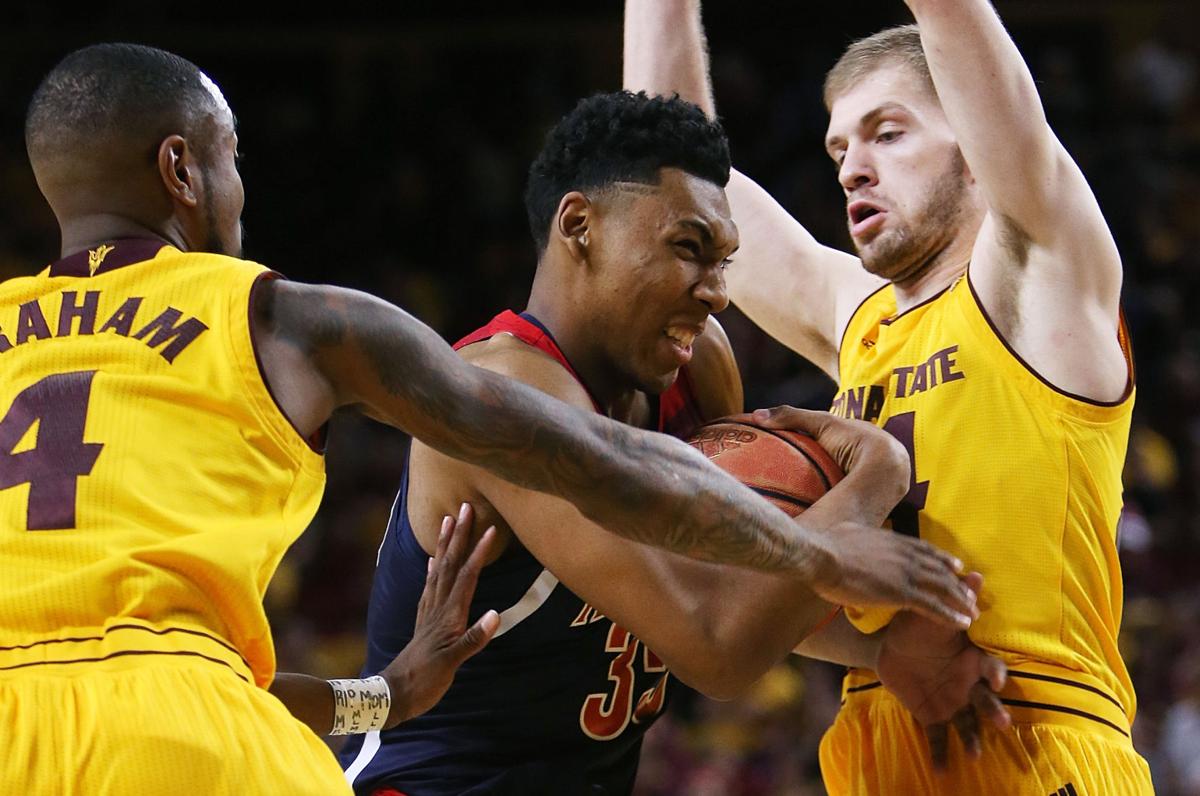 4. Arizona @ Arizona State (Week of Feb. 14)
More commonly known in the southwest as the Duel in the Desert, this fierce rivalry mirrors that of USC and UCLA. No matter what the difference in talent is between these two teams, this game will always be interesting. This year, fans are lucky enough to have two teams that are not worlds apart for the most part. Both sides have talented players returning, and neophytes waiting to be tested. Realistically, Arizona does have the better team–all the reason that their matchup away at ASU is just a bit more anticipated. 5. California @ Stanford (Week of Dec. 27)
Ok, so maybe people have their doubts about California; granted, they did have quote an exodus of talent at the end of last season. However, they have a lot of potential to be a good team if they use it correctly. A new head coach means a new coaching style, which means confusion for opponents. Playing against a new coach in college basketball can often leave teams just as baffled as playing against new players. Returning players include defensive threat Kingsley Okoroh, as well as Kentucky transfer Marcus Lee, whose scoring ability will have to be put to good use if Cal wants to see a chance at beating Stanford.
Twitter: @andrew_mck11