I what to say a few things about the Player of Year. I believe that Stephanie Karcz was great this year. I also feel when all is equal the senior should get the nod. But in this case, there were two major factors in my decision. One Middletown South did not get to the semi Finals because of injuries and SJV was dominate and won the SCT. I felt it was wrong to take the award away from Kimi Evans,… because she may not be in position to win it next year. So for that reason…. KIMI EVANS OF ST. JOHN VIANNEY IS THE 2015-16 HOOP GROUP PLAYER OF THE YEAR..
THE HOOP GROUP 2015-16 PLAYER OF THE YEAR
KIMI EVANS- ST.JOHN VIANNEY HIGH SCHOOL-JR-FORWARD
No player had the impact on a game that Kimi Evans did every night she stepped on the floor. No player caused opponents to adjust more than Kimi Evans this season, She is the most dominant post player in all my years watching shore basketball. She has hands from the heavens and is the most reliable player, in shore basketball night in and night out. To sum her impact using stats is an insult to her total game. NO other players' PRESENCE did more for their teammates, than Kimi Evans. KIMI EVANS IS  THE NEW FACE OF THE SHORE CONFERENCE.
THE IMPACT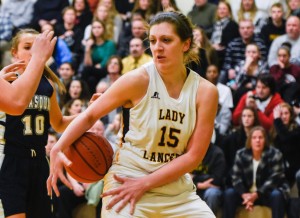 Kimi Evans was the key to all at SJV because everything started with her. She is the ultimate block player, no pass in her direction is a bad pass. The percentage rate of finishing is the best I have seen in all my years. No player was more efficient in big games around the basket. No player did more damage to opponents in getting them in foul trouble and forced them pick a poison. Double Evans or give up the wide open three to the dynamic SJV shooting guards. She is ranked in the TOP 50 in the country for the '17  class. But what makes her special is there is no ego and she is humble.
THE MATURITY FOR SUCH A YOUNG PLAYER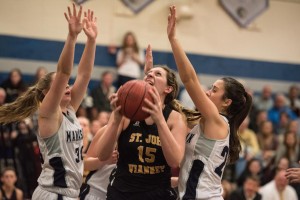 She is a classic Evans sister, her two older sister played in college. Christa at Rutgers and Shannon for Philly Science. Her younger sister Dani is one of the talented babies in the shore. There is never any  drama and the team always comes first. The family preaches work hard, say little and accept whatever may come…even when at times SJV like all high school teams forgets where their bread is buttered The most dominate player in the shore made life miserable for opponents, who grabbed her, pushed her and yes took unnecessary shots her. She never lost control, swung elbows or got a technical and no player was subject to more unnecessary contact in all my years. It showed total control and sportsmanship.
THE DIRTY LITTLE SECRET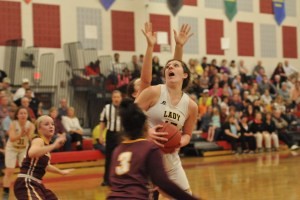 When SJV lost 3 division one guards in Kelly Campbell, Kelly Crouch and Emily Urbie. Many thought SJV was in real trouble. Well here is a dirty little secret.  SJV did not miss a beat, without the 3 star players. Evans simply became more of a offensive, defensive and rebounding  force. When Kelly Campbell came back she adjusted and never said a word. SJV will go down in history if they win the TOC as one of the best teams in SHORE HISTORY AND MAKE NO MISTAKE….. KIMI EVANS IS THE MAIN REASON WHY.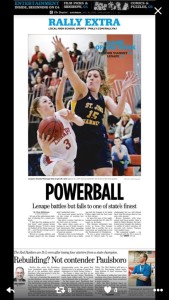 This season has been a special year for SJV. But here something for everyone to ponder. Put Kimi Evans on ANY of the the top 4 teams in the Shore and they become the favorite to win the State Title. You cannot say that about any other player in the Shore. Her performances in BIG GAMES can not big matched and it's not even worth discussing. Kimi Evans is a force whose impact has been just as predicted when she first entered high school. Here are some numbers to roll around in your head. Against nationally ranked  Ossinging 18 point and 12 rebounds,  Game 1 vs Manasquan 15 point 12 rebounds, in game #2 24 points and 11 rebounds. She averaged 12 points and 9 rebounds vs RFH, 21 points and 9 rebounds against nationally ranked McKinley North, we can go on forever. But nobody is in the same world as Evans when the stakes were the highest.
THE COLLEGE COACHES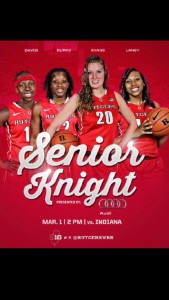 College coaches line up for her services like MacDonald's is giving out free burgers. She is lucky her family has been though the process. But she still will have to break the hearts of the dozens of schools trying to land her services. The Evans family is as tight as it gets…the sisters are as close as any sisters you know. They watch over each other like hawks. There is no need for special treatment or star status. The family has no interest in such things…TRUST ME THEY WILL ENJOY THE RECRUITING PROCESS.
SHE WILL RETURN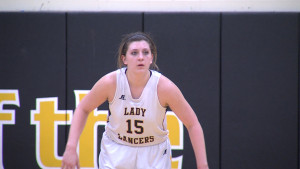 Some are saying SJV will not be a Top Team next year. I laugh so hard when I hear such silly words. Folks the most dominant player returning in the state of New Jersey next year is MISS EVANS and unless SJV cancels the season…SJV will be right back in the Hunt. Because, THE 2015-16 PLAYER OF THE YEAR KIMI EVANS WILL BE BACK.
CLICK HERE FOR THE 2015-16 ALL SHORE TEAMS- http://hoopgroup.com/headquarters-blog/uncategorized/2015-16-hoop-group-shore-team/