Today is a big day at Rumson -Fair Heaven High School for Janae Mayfield. She will sign her letter of intent to attend St. Peters College.  It will  not be the start of her journey as this journey started years ago; it now just continuing.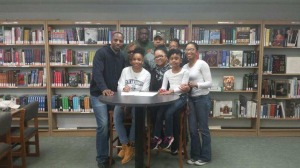 Janae Mayfield is becoming a rare breed today. She is part of that group of kids who are moving into the D1 world without all the trapping  early in their careers. She was never that star player growing up. Her parents did not make demands on her high school or AAU coach. She was never allowed to call the shots or throw her weight around which is so often the case these days.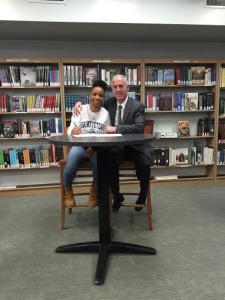 Janae Mayfield never asked for or wanted special treatment. This will serve her well at the next level. she will not what to transfer at the first road block, she will not need to be told over and over how important she is. She will not give up the first time she fails. She will go to college knowing she has to do more than most, and it won't always be easy. She will be prepared for college and most will be rooting for her, from day one.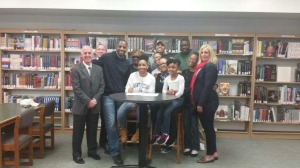 GOOD LUCK….