Some decisions are hard and with some decisions there are sacrifices involved. These decisions may hurt in the short term, but often reap benefits long term. Nobody understands this better than St. John's Vianney Guard, RILEY KEHOE who gave a verbal commitment and received a full scholarship to DOMINICAN COLLEGE.
RIELY KEHOE is someone that trains with me on occasion. She is not somebody I see on a regular basis. She has her own team of dedicated trainers and coaches. But a few years ago RILEY showed up at a training session I was running. I was surprised such a talented player could be a virtual unknown. I then asked her dad where does she attend High School and when he told me ..Then I knew why she was unknown. RIELY KEHOE played at ST. JOHN VIANNEY.
There is double sided sword when you play at SJV. First nobody knows how to use there entire roster like Coach Karpell, she is a master at finding roles for players. She is not one to play a player against weak competition and then bench a player in the real games. Dawn Karpell develops everyone. But there is another side to SJV…they are stacked top to bottom with talent. A talented player could get lost…even a player that may one day get a scholarship to college.
I had a conversation with Mr. KEHOE, at the end of Riley's sophomore year. I told him, I did not think RILEY would play until her senior year. SJV had 4 guards who would eventually sign at D1 schools plus Tina LeBron a ALL SHORE GUARD. While coach Karpell plays 12 people, I doubted she would play 6 guards in her rotation. To make matters worse SJV had a future D1 guard Sara Karpell on the way and the teams inspiring guard Julia Ramos coming along. My advice to Mr. KEHOE was it may be better for Riley to move on if playing time was more important than development. Because everyone improves at SJV …because the practices are 99 percent better than most other teams games.
RILEY KEHOE decided to stay at SJV, she knew playing against studs everyday, was better than playing and starting on a weaker team. She chose development over ego, she chose her friends and teammates over media attention. She chose the school she loved, over personal glory…it was a risk that could backfired and caused her a basketball future in college.
Last year SJV lost 3 D1 guards to injury to start the season. It opened the door for RILEY KEHOE and Julia Ramos to shine. In there 2nd game of the year against the most talented team in the state, RFH. Riley KEHOE and Julia Ramos were lights outs vs. the team with 9 D1 players. KEHOE showed she could play in high stake games. She was brilliant early in the season. That is until Campbell and Crouch returned. But with Sara Karpell and Julia Ramos getting more and more time, KEHOE who would start for most teams saw less and less time. SHE HAD TO THINK..SHE MADE A MISTAKE.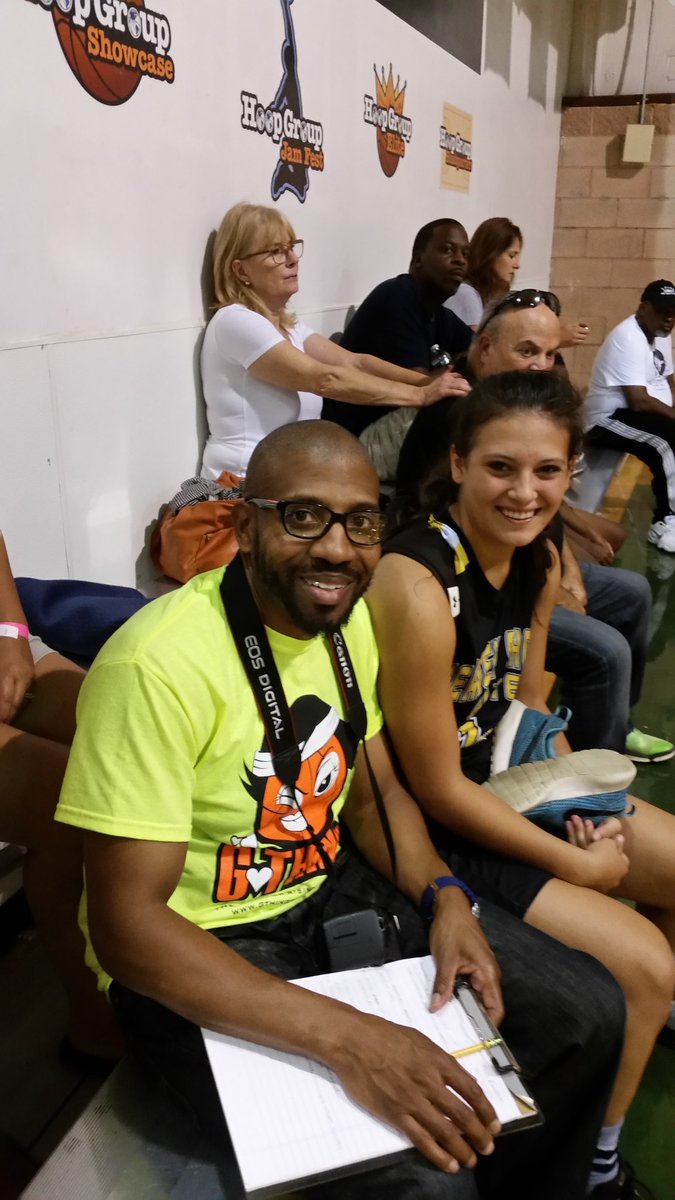 RILEY KEHOE won a SCT AND TOC title last year. She played her role but more importantly she was ready whenever Karpell called upon her. She is that rare kid who knew she could play with anyone given the chance. But she never became a cancer or a locker-room lawyer. Her parents didn't become trouble for the coaching staff. RILEY KEHOE went about business of preparing for her senior year…do you know why? Because they knew RILEY would prove herself against the best.
BETH CHAMBERS has no match when it comes to AAU basketball. She is the Queen of developing players.  Nobody is more honest and challenges their players more. Rather play on a weak AAU team and brag about points, RILEY KEHOE decided she wanted to play for the best in the business… BETH CHAMBERS. It was the best move she ever made. Because college coaches all love any kids that are coached by Mary Beth Chambers…I CALL IT THE CHAMBERS EFFECT!
This spring I went to see the JERSEY SHORE ELITE team play and to no surprise. I saw kids playing as a team, sharing time and most importantly only caring about one thing… development. While most AAU teams only care about winning. Mary Beth Chambers team only care about getting better. When kids get better, the team wins, the players showcase better and the scholarships come rolling in. One thing was clear when I saw RILEY KEHOE, the scholarships would be rolling her way. She was dominate on defense, she was murder in transition and was aggressive like I never thought she could be. The young lady who had spent three's in the SJV wars at practice was BALLING. How good was KEHOE? I told Beth Chambers, she has a chance to be a D1 player…
Good recruiters do there homework. They know the SJV bench has  D1 players all the time. They also know if they can get in early with a unknown stud, they can pull off a heist. Dominican College did just that. They offered Riley Kehoe in the spring and held on for dear life. They knew many schools did not know about her. She had little name recognition and that would help in there hopes of signing her. It's rare for a D2 school to get a player of RILEY KEHOE talent early, most times the player will wait because they know they're D1. But RILEY KEHOE has spent 4 years waiting for her chance to shine.
Some kids have a backbone, some kid can handle being dismissed. Some kids know what it's like to be passed over and not get the breaks…Sometimes these kids are so strong it makes no sense. There are kids whose belief is so strong you simply cannot SHAKE them. RILEY KEHOE is one such kid, it makes no sense for her to be still standing tall. NOT once along the way was she given a break…not once given the easy road to travel…but yet she never gave in or thought about finding the easier road on her journey.

Her pride and ego had to be hurt often…but somehow she believed in herself. Why? Because she and her parents trusted that her talent would rise above any  obstacle . They were never jealous or bitter when others got the spotlight. They just believed from DAY ONE and knew the  sacrifices  and a positive attitude would finally pay off….THE KEHOE FAMILY  HAVE FOUND OUT  DREAMS REALLY DO COME TRUE….CONGRATS TO DOMINICAN COLLEGE AND RILEY KEHOE……it's only right that both took a risk and both have been REWARDED!
****TRYING TO GET READY…. CORE SKILLS TRAINING TOMORROW AT HOOP GROUP SPOTS AVAILABLE!
Save