THE HOOP GROUP 2015-16 ALL SHORE TEAMS
First Congrats to all the members that make up our  Hoop Group 2015-16 All Shore Team.  This years group has a Top 50 player in the country, a Kerwin Award winner and  THREE Time First Team All Shore member. There are 16 LOCK DIVISION ONE PLAYERS on this years teams. Let me give you a little history. Every team FIRST TEAM ALL SHORE MEMBER AND 2ND TEAM MEMBER has gone on to play Division one basketball. That streak was broken last year, but that player was certainly a Division player. This year every player on 1st and 2nd team have all signed at a Division one school or had a offer, with the exception of one. That one  player is Tina LeBron who will play at Caldwell College. Like most years there are a number of D1 players with offers or who have committed or signed that did not make ALL SHORE…Why do I bring this up? Because it shows how hard it is to make a ALL SHORE TEAM.
Next there were 4 real ISSUES for All Shore. I did not see Andrews or Lister play this season. I felt it would be impossible for me to give them a spot on the first 3 teams without seeing them play. Both were PLAYERS OF THE YEAR in there division. So I gave both a spot on the 4th team.
Next what to do with Gigi Caponegro and Stellar Clark? I believe both were 1st team ALL SHORE PLAYERS.  But I didn't believe SJV deserved 3 players on FIRST TEAM ALL SHORE. So once again wrongfully so,  Caponegro is getting the short end of the stick. Stella Clark folks was sensational this year, but  I felt that when Mabrey was injured Manasquan hit hard times…this is why Mabrey received the 1st Team nod…both were worthy.
Finally what to do with the St. Rose team was a real problem. I only saw them 3 times all season, this was due to a weak early season schedule. But I know they are talented group. I felt it was important to recognize there team. Markham was Player Of The Year in the division, so she got the 3rd team spot. Any player who is player of the year in there Division is on the ALL SHORE TEAM. I then choose Jen Louro because I believe stats lie and Jen Louro stats did not show her true value. I believe teams three and four are movable parts. You want to flip a few players around? I get it…
I take this stuff extremely serious, it's okay if you disagree. It's an opinion nothing more. But I do not take politics, friendship and coaches opinions into my thought process, and most importantly I pick my team based on who I believe had the best seasons….I DO NOT SHARE THE WEALTH.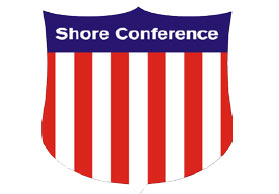 2015- 16 HOOP GROUP ALL SHORE  TEAM
DARA MABREY- MANASQUAN HIGH SCHOOL- JR-GUARD
The impact on her team, can be summed few easily. When Dara Mabrey was out for a 2 week stretch  with injuries this season, the wheels fel off the barell for the Manasquan Warriors. It was then that people realize how big an impact Dara Mabrey had on her teammates.  What Manasquan missed more than her basketball IQ, scoring, passing and defense was her LEADERSHIP. When was she at her best? On the biggest stages, that's when and it was like this… over and over all season. This while being face guarded by opponents ALL SEASON. Her ability to raise her game when the pressure was on, was due to one thing…a MENTAL TOUGHNESS THAT IS THIS ON A DIFFERENT LEVEL. Her ability to make teammates  better and pull her team back when they got out of control is a the main reason Manasquan is still playing. There is no question who the smartest player in the Shore Conference is….DARA MABREY!
KELLY CAMPBELL- ST. JOHN VIANNEY HIGH SCHOOL- SR GUARD
She is on the Mount Rushmore of guards in the shore conference. THE KERWIN AWARD WINNER  missed the first month of the season with injury. There are those who believe if she did not get injured, SJV would be working on a triple crown as SJV's only lost was when she was injured. She is the ultimate closer as late in games, she is automatic from the free throw line. Flipped her entire game this year. Became more of a true point guard and got her teammates involved. She is the ultimate floor general that all other will be measured by. Known for her work ethic and total commitment. A deadly three point shooter and willing passer off the drive. Kelly Campbell was one of the most underrated defenders in the state. She will continue her career at DePaul University. SJV HAS A CHANCE TO BE ONE OF THE BEST TEAMS EVER…AND CAMPBELL IS A BIG REASON WHY.
NICOLE MORRIS- RUMSON FAIR HEAVEN-SR- GUARD
It was ONCE predicted she would be on of the best in the Shore Conference. That moment has arrived and a classic reason you don't pay attention to stats. Remove her from the RFH line-up and there is no TOP 5 ranking and no Group 2 final appearance. Morris this year was a glove and turned the lights out on some of the best guards in New Jersey. She also turned up her game up this year; on the biggest stages. No player saw there status as a player grow more in one season than Nicole Morris. Her ability to get by opponents and set up teammates was priceless all season. When she was off the floor RFH became a shell of itself.  NO one guard had more of impact on both sides of the ball for their team….NONE.  She will continue her career at HOLY CROSS UNIVERSITY. Her quite confidence this season was a calming effect on her teammates all season. NICOLE MORRIS WAS THE BEST TWO WAY POINT GUARD IN THE SHORE THIS YEAR.
STEPHAINE KARCZ- MIDDLETOWN SOUTH HIGH SCHOOL-SR.- SWING
She IS NOW A THREE TIME FIRST TEAM ALL SHORE MEMBER. The Shore Coaches PLAYER OF THE YEAR was a one woman wrecking crew at times during the season. She was a walking double/double and a triple double threat almost every night. No guard in the state was asked to carry a bigger load for their team. Middletown South was ranked in the Top 10 almost all season. Stephanie Karcz is the most inspirational leader these eyes has ever seen. She also is the most feared defender in the shore conference. Double figures in steals was the norm for her this year. The humble superstar was able to dominate without selfish play and not padding her stats. There is no question she is the ultimate leader. Stephanie Karcz will continue her career at Loyola of Maryland. She will go down as the best PLAYER IN MIDDLETOWN SOUTH HISTORY AND ONE OF THE BEST IN SHORE HISTORY.
DEZZY ALLEN- NEPTUNE HIGH SCHOOL-JR- SWING
The most explosive offensive player in the state. No player was game planned more than Dezzy Allen. On most night she saw 4 players cheating her way on defense. But it did not faze her on most nights. As she had so many double/double it would take forever to list. For most of the season, she was the leading candidate for PLAYER OF THE YEAR. Her passing skills and competitive edge was matched by few. Too call her season dominating is a insult to the word. She had 7 games of 3o or more points, while averaging 23 points a game. She got to the free throw line on a average of six times a game. She was the ultimate….. offense machine who was doubled and tripled team all season. Her offensive rebounding ability and quickness to the ball had no match. DEZZY WILL BE A LEADING CONTENDER FOR PLAYER OF THE YEAR NEXT SEASON.
2nd TEAM ALL SHORE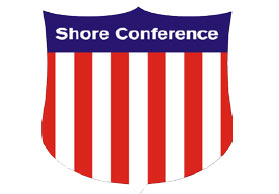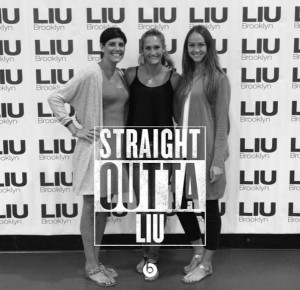 GIGI CAPONEGRO- ST. JOHN VIANNEY -SR–
LIU gets a mega steal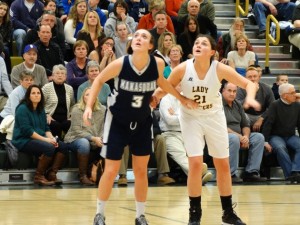 ZOE PERO-ST. JOHN VIANNEY-SR
She was everything SJV asked her to be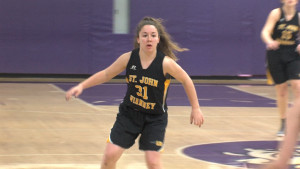 TINA LeBRON-ST. JOHN VIANNEY- SR
Big Shot Tina..on the Mount Rushmore of great kids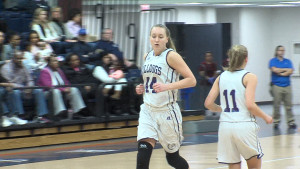 HANNAH SCANLAN-RUMSON- FAIR HEAVEN-SR
Had a break out season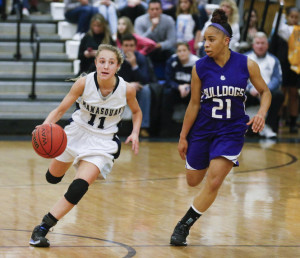 STELLA CLARK- MANASQUAN HIGH SCHOOL- JR
Has a real case for 1st Team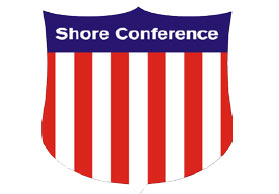 3RD TEAM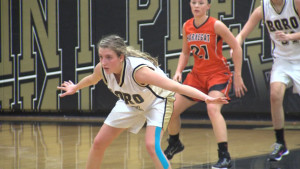 MEGAN HUGHES- POINT BORO HIGH SCHOOL- JR
She had a monster season…the future D1 guard, has case for 2nd team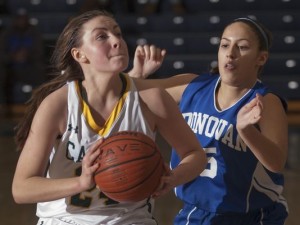 ROSE CAVERLY- RED BANK CATHOLIC- SOPHOMORE
Here she comes folks..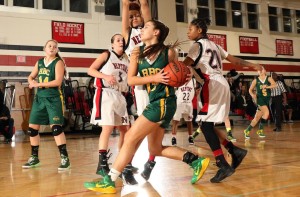 KATIE RICE- RED BANK CATHOLIC- SOPHOMORE
Picture RBC without her…future high major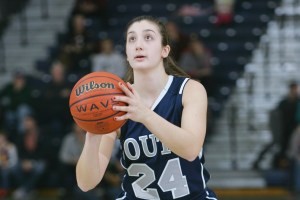 ALEX BALSAMO- MIDDLETOWN SOUTH- JUNIOR
Great junior year…and will try to carry it into the summer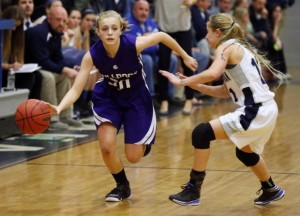 TORI HYDUKE – RUMSON FAIR HEAVEN- SOPHOMORE
No question will be playing for a 1st team spot next year
MIKAYLA MARKHAM-ST. ROSE HIGH SCHOOL- SOPHOMORE
Continues to grow and could be the one of the best one day.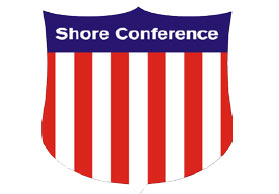 4TH TEAM
CHE'KASHA ANDREWS- LONG BRANCH HIGH SCHOOL- SENIOR
Wish I could have seen her this season…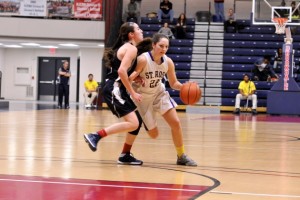 JEN LOURO- ST. ROSE HIGH SCHOOL- JR
Stats do lie….future D1 guard has offers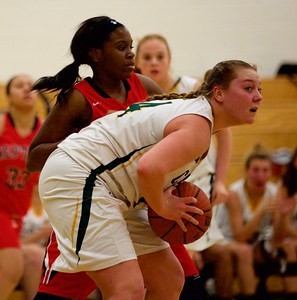 MAUREEN COAKLEY- RED BANK CATHOLIC
Seems to never get her due…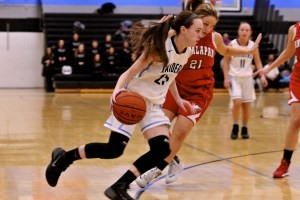 KAITLIN LISTER- TOMS RIVER EAST-SENIOR
The one player I wish I could have seen…some believe 2nd or 3rd team.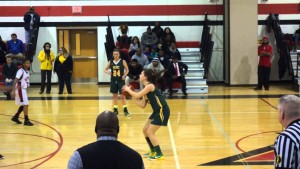 JOSIE LARKINS- RED BANK CATHOLIC
One of the best shooters in the Shore…