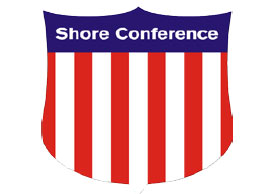 It's that time of year when everyone is getting excited for the High School season. You will see kids getting in the gym training and trying to get ready for the season. The fans of the Shore Conference will start the debating. Who is the best team in the Shore? Who is the best coach? Who should be ranked where? and of course who are the BEST PLAYERS. It makes for great debates and except in a few rare cases it all fun and games. Nobody really take the pre-season too seriously.
Every year I pick a Pre-Season All Shore team and at the end of the season. It's never the same players who make ALL SHORE. The only thing that is the same each year is that their are always a few surprises and a number of D1 players miss the cut. The Pre-Season All Shore team is based more on reputation and what you have done in the past than how you preformed. Reputation and the past does not help in the season ending awards.
Here is my PRE- SEASON ALL SHORE TEAM, now keep in mind I have watched a number of kids training this fall. I always say what kids do in the fall training will show up during the season. Folks that is a fact…TRUST ME! I have never seen a kid play poor or not train in the fall play well in the season….NEVER! But remember I also don't see a lot talented kids who either train in other area's or play outside the shore. So these teams are based on only what I have seen to this day!
2015-16 PRE- SEASON ALL SHORE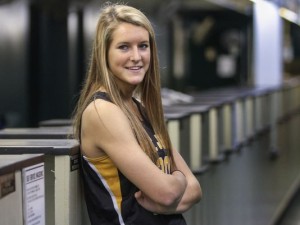 KELLY CAMPBELL- 5'9″ GUARD- SJV- SENIOR
First team All Shore last season and first team All STATE. She is a leading candidate for PLAYER OF THE YEAR and plays on the best team in the state. She will attend DePaul University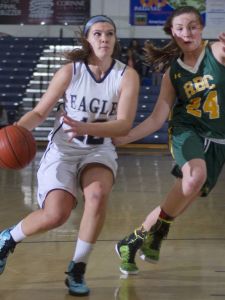 STEPHANIE KARCZ- 5'9′-GUARD-MIDDLETOEN-SENIOR
Some call her the most productive player in the state. A two time FIRST TEAM ALL SHORE PLAYER. She will go down as the greatest player in Middletown History most likely.  Was 3rd team ALL STATE last season…verbal to Loyola College, MD
DEZZY ALLEN-5'9″- SWING-NEPTUNE- JUNIOR
She is the best athlete  in the Shore by a long shot. No player has this package of speed, length and quickness to the ball. She will lead Neptune this season and will be forced to carry a big load. She is one of the 3 or 4 best juniors in the state.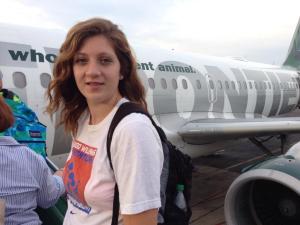 KIMI EVANS-6'2- CENTER-SJV-JUNIOR
One of the Top 50 rated players in the country and a dominate force on both ends of the floor. She is almost unstoppable once she gets the ball in the post. She has improved each year and before this season is over could lead SJV to a TOC title.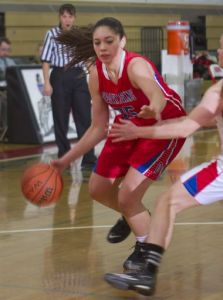 LUCIANNA THOMAS-6'0″- FORWARD- ST. ROSE- SOPHOMORE
The 2015 FRESHMAN OF THE YEAR is a full blown rock star these days. She is on every colleges wish list and for good reason. Blessed with a ability to score we have not seen in years and a basketball IQ that is already beyond her years. Thomas just may be the missing piece to put St. Rose over the top.
2015-16 PRE -SEASON ALL FRESHMAN TEAM
BRIELLE BISOGNO – TOM RIVER NORTH- GUARD
JENNA PAUL- TOMS RIVER NORTH- GUARD
LOLA MULLANEY- COLTS NECK HIGH SCHOOL- GUARD
FAITH MASONIOUS- MANASQUAN HIGH SCHOOL- POINT FORWARD
ISLA BRENNAN- MIDDETOWN SOUTH HIGH SCHOOL-CENTER
PRE -SEASON DEFENSIVE PLAYER OF THE YEAR
 KAITLYN BORGHESI
ALL PRE-SEASON DEFENSIVE TEAM
STELLA CLARK- MANASQUAN
STEPHAINE KARCZ- SJV
JEN LOURO- ST. ROSE
DEZZY ALLEN- NEPTUNE
ZOE PERO- SJV
PRE- SEASON MOST IMPROVED PLAYER
PRE- SEASON ALL MOST IMPROVED TEAM
ROSE CAVERLY- RBC- SOPHMORE
MOLLY COLLINS- DONOVAN CATH- SOPH
MOLLY WIESS- MARLBORO HIGH SCHOOL- JUNIOR
MEGAN HUGHES- PT PLEASANT HIGH SCHOOL
CARA VOLPE- COLTS NECK HIGH SCHOOL
FIRST TEAM ALL AMAZING KID…. JAKE SCHORR
EVENTS TODAY AT HOOP GROUP
POINT GUARD SCHOOL TODAY….
DEAD EYE SHOOTING STARTS A HOUR BEFORE THE HIGH SCHOOL LEAGUE….