It's that time of year, when everyone is trying to figure out their fall schedule. The fall recruiting period is right around the corner and the high school workouts are in full swing. There is also that little thing called academics that carry the most weight. Putting all this together is not easy as it sounds. Because finding time to eat right and get in the weight room, have to considered along with all the other things on the menu. The players who handle it all correctly will be the ones that have the most successful fall season.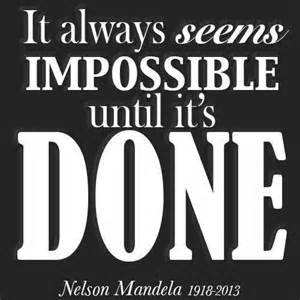 I always say the first thing every player should do is evaluate their summer. They need to be honest with themselves and address everything they did as a player. This means asking YOURSELF, how did you preformed, against quality competition. Players would be wise to ask, did they improve as a player. Did they address the weakness in their games? Meaning did they improve the skills set that they knew needed to improve this past off season?  Finally they must ask what skills set do they need to address right now in the fall? These questions take real honesty and the ability to accept THE TRUTH without ego involved.
Here are some ideas for everyone to think about this fall.
*First make sure you get on a daily schedule and stick to it. Meaning try and train, study, lift at consistence time each day.
*Understand the role you will play for your team, and work at being prepared for that role. Know what skill set is expected from that position and work on them.
*There is no two skills more important than ball handling and shooting…you must put mega time into these two skill sets….AGAINST COMPETITION. Stay away from dummy  ball handling and take shots at game speed.
*Your condition will determine how hard and how long you can work on your skills. CONDITIONING IS KING
*Don't fall into the trap of making games the backbone of your fall preparation.
*Make sure that off court training NEVER TRUMPS on court training. You can be big and strong but if you can't dribble and shoot you have little value.
*Seek out quality and different competition in the fall, during your training sessions.
*Make sure you are doing a specific training for the position YOU play
The fall season may seem long, it's 12 weeks long. That is lots of time to get ready for your season, but do not kid yourself. Each day is like gold, you can't afford to take shot cuts and skips days. The commitment of one player vs another is the difference in playing time and success come the first day of practice. I hope everyone understands that they must put the time in and be honest with themselves at all times.
Below are three programs that I will recommend for everyone

First Point guard school, meets every Monday and Wednesday at 4.30 pm is the ultimate program for any player who want to play the guard position. That fact of the matter is that everyone must have point skills these days and understanding of the game… http://hoopgroup.com/hoop-group-headquarters/weekly-basketball-instruction-programs/point-guard-school/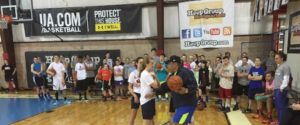 Core Skill Training meets every Wednesday and Thursday is one of favorite programs because it allows a player to work on every aspect of their games. It also allows a player to be in a competitive environment and that is the most important thing any player can seek out. http://hoopgroup.com/hoop-group-headquarters/weekly-basketball-instruction-programs/core-skills-training/
Dead Eye Shooting meets every Thursday and allows a kid to get shots up every week. http://hoopgroup.com/dead-eye-shot-factory/