There will not be many weeks like last week. We saw heavyweights battle and big divisional games. We also saw players reach the 1000 point mark. Christina Antonakakis of Homdel, Bridget Andree of Trinty Hall and Jess Broad all hit the magical mark. We saw the biggest upset maybe in Shore and possibly state history as Wall took out  super power RBC. Just about every team in the Shore Top 10 had to go to war at some point to get its ranking. St. Rose showed that they could be a real threat to win the SCT back to back years.
An historic moment at @TrinityHallNJ Congratulations to @bridgetandree on reaching 1000 career points. @trinityhallAD More to come on JSZ @PDre34 @DentsuTim pic.twitter.com/M0cuS83FAH

— Jersey Sports Zone (@JSZ_Sports) January 20, 2018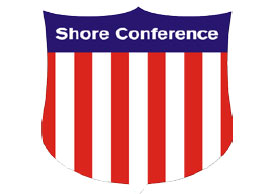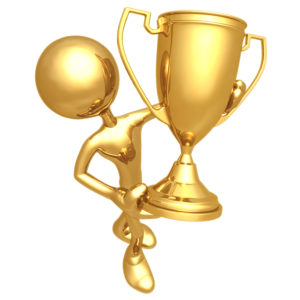 SHORE CONFERENCE WEEKLY AWARDS
COACH OF THE WEEK
St. Rose plays a tough one
Janine Roth–St. Rose- She made all the right moves in a all time thriller against Luhi. Her team lost a 10 point lead late but somehow found the mental toughness to win in double OT. Her move of turning to Lauren Lithgrow was brilliant as was decision late to run Mikos in the post on offense. She was masterful all day..
PLAYER OF THE WEEK
Lucy Thomas- St. Rose- Senior- Playing against one of the best teams she will face all year. Thomas was off the charts, with 25 points and 11 rebounds. She did it all from scoring to defense and lights out passing.
FRESHMAN OF THE WEEK
SOPHIA SABINO– RBC–  In one of the best performance by a freshman on a big stage. Sabino was a one woman wrecking crew against #1 ranked Manasquan. Sabino scored 20 points and hit two big free throws late.
TEAM OF THE WEEK
St. Rose – They showed a real mental toughness against LuHi and just as important refused to lose. Luhi made some special plays that most teams would not have recovered from. St. Rose showed that they know how to win big games on a big stage
SATURDAY CORE SKILLS PLAYER OF THE WEEK RETURNS THIS WEEEKEND
WEEKLY TOP 10 RANKING
SJV

– #1 with a bullet right now

St. ROSE

– They win another big game

MANASQUAN

– Nice bounce back win after loss to RBC

RBC

– Beat #1 and lost to Wall…strange days

TOMS RIVER NORTH-

Schedule may not warrant this ranking

MANCHESTER

– Have survived the worst

RFH

– More lives than a cat…won't go away

DONAVAN CATHOLIC

– Top 2o could be in their future

COLTS NECK

– Foltz and Volpe are leading the charge

HOMDEL

– The magic woman has them in Top 10


---