So much of trying to reach a goal invokes pain and suffering. Tia Montagne, is a very smart young lady and so is her family. Her mother and her father are very low key people.  They have two drop dead gorgeous daughters, who happen to also be great basketball players. The family is from Jackson and their older daughter Tiffany played for Jackson. Tiffany was part of a star studded Jackson Memorial team that was ranked in the state and had all 5 starters go play D1 basketball.  This was a time when the 7th ranked team in the shore could win a TOC or a SCT. This was a different time, a time we may not see for years. This was a time when 23 seniors went on to play D1 basketball. Tiffany, just may have been the best point in all of New Jersey that nobody knew about. I remember her at NBS, just flat out destroying kids who were suppose to superstars. I was in shock when the family  told she had no D1 offers. She had D2 schools offering her the house to sign. But the family KNEW better and waited. Tiffany went on to sign with D1 Northeastern University and had a great career which included 30 point games as a freshman and sophomore. This was the same kid NEC schools told me she was not quick enough…more proof by the way the recruiting is sadly a snap spot. Tia Montagne and her family watched this all play out and knew their talented young daughter was not going to be short changed like Tiffany.
Jackson Memorial had two of the best freshman in the entire state expecting to enter their school 4 years ago. Rachel Goodale, the fiery coach had to think she was going to be great for years. She had a superstar in Kimi Evans, a 6'2″ center who become the best player in the shore as a junior and Tia Montagne who made THE HOOP GROUP ALL FRESHMAN FIRST TEAM. The problem is that both players accomplished all this at other schools. Kim Evans, THE HOOP GROUP PLAYER OF THE YEAR, decided to play for SJV and Tia Montagne, decided to attend RBC. Both made the tough decision to play for programs who corner the spotlight. I believe Tia Montagne and her family figured out that they didn't want Tia to get lost playing in Ocean County, where the spotlight was not as bright. They knew Tia just may have been more gifted than her superstar sister. They didn't want to take a chance, she could get lost in the sauce as they say. They wanted a stage where she could showcase her skills.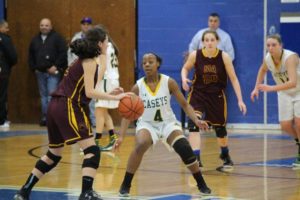 Tia Montagne as a freshman showed she was going to be special. She was quick like her sister. Her handle was off the charts and she could flat out shoot the rock, she was a natural scorer.  She had special nights as a baby, and their was no doubt Tia Montagne was not just a D1 player but one day, would be a superstar in the Shore Conference. There was no doubt that Tia Montagne was on her way to greatness. There was no doubt that she would not have to travel the road her sister had to travel. She played for a elite program, she was a top freshman in the best conference in the state. She would be a four year starter for a Hall of Fame Coach in Joe Montano. To be honest she  had all the things that her big sister never had…life was great for Tia!
The great Hubie Brown once said "never forget, you are always one step away from being on the street" A incident, or a injury could put you out on the street. Tia Montagne found out exactly that. During here  "sophomore" year the entire Montagne family, went though a hell few could ever imagine. When big sister Tiffany Montange tore her ACL as a junior at Northeastern, it had to come as a shock to the family. This was the year Tiffany would become one of the best players in the American East. It was clear she was on her way to superstardom. After all it took her to get there, they had to think, how can this be happening.  But when weeks later Tia Montange tore her ACL as well,  it had to feel like a nightmare. Two daughters, two beautiful daughters ready for breakout out seasons, both tearing their ACL'S at the same time. What could be worse for a family, what could be worse for a player, what could be worse for two close sisters. The Montagne family knew what the impossible and real disappointment truly looked like. The family was living in a nightmare, that could only take place in a bad dream.
While Tiffany Montagne lost her junior year and finished her senior season, Tia Montagne  missed her entire sophomore season. It was a season where she knew her teammates could have used her. But it also a season, when she watched her fellow class members Josie Larkins and Maureen Coakley become stars and household names.  She also watched a super talented freshman class move into RBC. She watched as Rose Caverly became one of the best freshman guards in the state and also become one of the most recruited point guards in all of New Jersey. It had to make her worry about her future. She had to worry if she would be a after thought when she returned in the middle to her junior year. She had to wonder if she still part of the future and next great guard at RBC. Tia Montagne would return to RBC and her role would also change.
Last year in the middle to the RBC season. Tia Montagne returned. Gone was the buzz, college coaches were just watching and no longer begging. Tia Montagne, had in a way become her older sister. A major talent, who was being overlooked by so many. Coach Montano, worked her slowly into the rotation. It was clear the shooting and the ball handling skills were still special. But it was also clear, there was a hesitation from the ACL and real fear to anyone watching. But even a 80% Tia Montagne is better than most. It was also clear her role had changed. It clear she was not the clear cut ball point guard. She had to share the ball with other guards. It had to be humbling for Tia to know that she was now just another talented player at RBC and not the so called POINT GUARD.  Now she was the point guard and scoring guard. The SAME role she played as a freshman… but it wasn't the same. Now she was coming off the bench and a role player at a time many believe she would've been the team leader.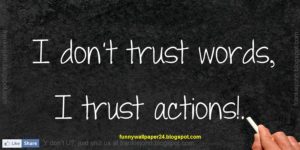 For Tia Montagne things had changed the spring going into her senior year. Where she played, who she played with and how she trained became more important than ever. She could not afford a set back. The family knew that the  AAU world was full of game after game and more importantly filled with dishonesty. They needed to make sure that all went well, they needed to surround Tia with people she and they could trust. So Tia Montagne stayed with the man the family had 100% trust in…. Walter Welsh and IEXCEL. It was a brilliant move, because when I saw her at the Cardinal classic in the spring, I knew she was back. I knew her senior year would be huge. It was clear that Tia Montagne was still indeed special. The question was if college coaches had forgotten about the superstar baby from 3 years ago. Building a reputation and name recognition takes time, but it doesn't take a whole lot for it to disappear.
This fall Tia Montagne didn't train in groups very often, I believe the family was afraid of injury. But what Tia did was shoot and work on her skills. She would come to hoop group and do a workout with her dad. It could last at times 2-3 hours. But it never appeared to me they wanted contact drills. I knew they were worried and wanted to get to the season, without injury. They wanted to get though the recruiting period without a setback. But one day, while shooting. Tia Montagne,  jumped in at Core Skills and matched up with a D1 guard and my jaw dropped. If I thought she had come all the way back watching her at he Cardinal classic, watching her at core skills made me think she was back to the ALL SHORE status we all expected before the injury. I watched Tia Montagne and the first thing I thought was; Joe Montano had two of the best point guards in the shore. Tia Montagne, I thought was going to get RBC over the top. As I sit here right now, I say to myself… RBC is going to have A REAL CHANCE TO WIN THE TOC AND SCT….TIA MONTANGE IS THE BIGGEST REASON WHY.
I received a phone call from one of the best young recruiters in the country. Heather Zurich leaves no rock unturned. She is the king of following up on things. She is going to be a head coach one day. She is a future star in the business and that is a fact folks. . The former Rutgers star coaching background is special as she played for …Jeff Jasper and Vivian Stringer. Zurich's boss, Coach Oliver is a beast, did you hear me a Beast. Folks trust me, Stephanie Oliver knows how to build a program. He staff is talented and they as I like to say…get after it. They know how to evaluate and LIU  once again  is going to be a real power house. LIU asked me about a player on my cheat sheet that college coaches get. I told them that player, Tia Montagne could be a star and they would be wise to see her play. A few days later, Heather Zurich called me and said that the LIU staff loved Tia Montagne. They loved that she was a scoring point guard and that she was so talented. They asked me what kind of family and kid she was…that was easy, I told her first class in every way. Long Island University, offered Tia Montagne and for the 2nd year in a row, LIU got a player that is special and it's because they out worked the competition and did their HOMEWORK.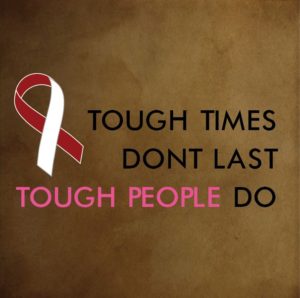 The journey of Tia Montagne is scary when you consider that a family with two talented kids has had such a tough road. I am not sure many people could have gone though, what both girls and the family have gone though. But here is what I do know, LONG ISLAND UNIVERSITY has been given a gift. They have a kid who has been though it all. She has seen her big sister go though it all. She has watched family and teammates worry about her. But now they can all stop and admire, what a real warrior and survivor looks like…sometimes you have to make a decision, to be a victim or a survivor. Long Island University like Tia Montagne was a star in the Northeast Conference and fell on hard times. Just like Tia Montagne, Coach Oliver has LIU over coming some bad times.. ….both  LIU AND TIA MONTAGE ARE SURVIRORS OFR HARD TIMES….CONGRATS TO TIA MONTANGE..RBC AND HER FAMILY…YOU HAVE ARRIVED.
UPDATE……THE GIRLS TOP 100 is this Saturday OCTOBER 15TH… SIGN UP HERE https://hoopgroup.com/clinics/new-jersey-girls-top-100/